Daniel Picardo
DIRECTOR -PAY & BENEFITS, TARGET INDIA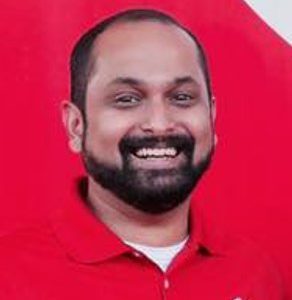 Daniel Picardo is the Director, Pay & Benefits for Target India, a fully-owned subsidiary of Target Corporation (NYSE: TGT). Target is a Minneapolis-based discount retailer with more than $70 billion in annual revenue, which serves guests at over 1,800 stores in the United States.
Daniel was named to his current position in 2017, after being with Target since 2014. He holds responsibility for the development and implementation of Pay, Benefits, Wellbeing and Global Mobility programs at Target India. Target India comprises over 2,300 talented team members across technology, e-commerce, analytics and data sciences, merchandising, marketing, and finance, among others.
Prior to joining Target, Daniel worked with organizations such as HP, Aon Hewitt, Dell and KPMG in Bangalore and Mumbai in a variety of roles spanning HR Business Partnering, Consulting and Rewards. In his last held position, he served as the Compensation Lead for all HP businesses in India.
He received his MBA (Human Resources) from the Symbiosis Institute of Business Management, Pune and a B.A. (Economics) degree from St Xavier's College, Mumbai.


The Fuller Life © 2018 | All Rights Reserved