Ian Faria
LEADERSHIP COACH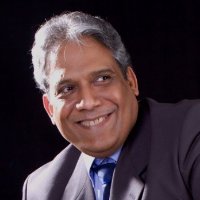 Ian Faria has started and successfully run Business Enterprises for more than 20 years. He therefore has both – theoretical knowledge and hands on experience.
His role as the President of many different Business and Social Service Organizations has helped gain valuable practical experience in Leadership and Organizational Behaviour.
His motivational programmes are acknowledged as one of the best transformational programmes in the country. The WEEK magazine profiled Mr. Faria as one of the country's top "Motivational Gurus". He is also a gifted communicator, and transformational speaker.
He is a Distinguished Toastmaster, Founder Chairman of the Toastmasters Territorial Council of South Asia and winner of the Toastmasters International Taped Speech Contest 2001, and the only Indian to receive the Presidential Citation (2006).
He is the founder and chief mentor of the GAME CHANGER FORUM (earlier called the GLOBAL CITIZEN FORUM). This is a unique member-to-member learning forum that enables people/companies to reach global standards of personal and professional excellence.
Recently he launched the most proficient Communication Skill Training Progamme in the country – PEP TALK. This is a certificate programme and is the most comprehensive programme in the world. His signature programme the QUANTUM LEAP Programme is a one day, transformational programme that is transforming the lives of hundreds of people.
He is a staunch advocate of Human Potential Development, and his philosophy in life is epitomized by his belief…
"To succeed, we just need to tap, a little bit? of the Infinite Power within us." – Ian Faria


The Fuller Life © 2018 | All Rights Reserved