Nanjappa. B. S
VP, HEAD OF EMPLOYEE RELATIONS & HEAD HR FOR ENABLING FUNCTIONS, INFOSYS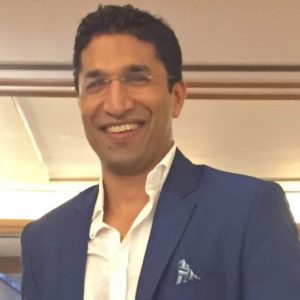 Nanjappa B.S is the Vice President, Head of Employee Relations & Head HR for Enabling Functions at Infosys Ltd., India. His career as a Human Resources professional spans 15 years and multiple cornerstones of people management such as recruitment, employee relations, business HR, organizational development, grievance management and HR strategic programs. A spirited and result-focused individual, Nanjappa has developed subject matter expertise in key HR areas, and has learnt best-in-class HR practices and processes across countries by having begun his career in the HR function of Infosys Ltd., an organization close to 200,000 individuals that has been rated as a Best Employer.
At the core of Nanjappa's role is the employee experience at Infosys. Over the years, he has contributed to the building and sustained development of employee engagement initiatives, benchmark employee relations framework, and growth of the company's flagship health and wellness program. In his current role, in addition to leading the Employee Relations team at Infosys, Nanjappa is responsible for leading HR for Enabling functions, driving key organizational wide initiatives and location HR responsibilities.
In addition, Nanjappa is the member of the core team that drives strategic initiatives & innovative employee engagement practices across the organization that has received recognition in the external media as well. Currently leads a large high performing Team across locations with good results, has been consistently rated as an exceptional performer and received numerous awards internally and externally. A speaker at various external conferences on HR POV and a blogger at heart!
Nanjappa holds a PGDM, and is an avid sports enthusiast. He resides in Bangalore, India.


The Fuller Life © 2018 | All Rights Reserved