Pankaj Rai
SENIOR VP STRATEGY, WELLS FARGO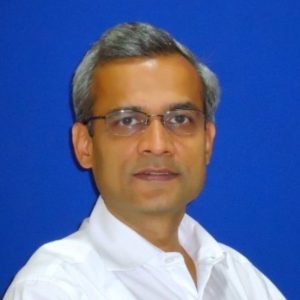 Pankaj Rai leads Strategic Initiatives for Wells Fargo's GIC based in Bangalore where he is responsible for management governance, Operational Performance Management & Operational Excellence programs.
Prior to this he was with Dell where he joined in a planning role & went on to lead their shared services Global Analytics team – 400+ members in Bangalore supporting all the segments of Dell i.e. marketing, online, supply chain & product quality, contact centers, services and Dell Financial Services.
In his professional career spanning 20+ years, Pankaj started as a management consultant at Feedback Ventures and then went on to work in the financial services industry in India, at ICICI and GE Capital in a variety of roles covering sales, risk management, 6 sigma & operations. His GIC career began with him leading the Program Management Office at Standard Chartered Bank in their Singapore regional office wherein he helped grow their shared service centers in India and Malaysia.
Pankaj is passionate about D&I and Sustainability initiatives and has also been engaged with various industry forums including NASSCOM.
Pankaj has studied Electrical Engineering at IIT Delhi and went on to complete his MBA from Indian Institute of Management, Ahmedabad. He is also a six-sigma "Quality Leader" from GE. While at ICICI, Pankaj was among the 12 bankers selected for the British Council Chevening Fellowship (Young Bankers Program) administered at the London School of Economics in 1999.
Pankaj's wife Ritu is an artist and they have two daughters Pragya and Paridhi aged 17 and 13. Pankaj is also an avid Marathon runner and dabbles in cycling.


The Fuller Life © 2018 | All Rights Reserved