Prithvi Shergill
SENIOR CORPORATE VP - ORGANIZATION EFFECTIVENESS, HCL TECHNOLOGIES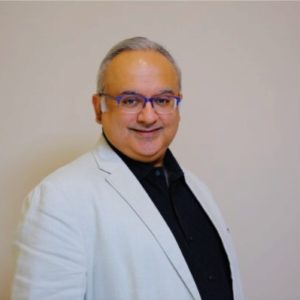 Prithvi Shergill is Senior Corporate Vice-President, Organization Effectiveness at HCL Technologies. He is the steward of the 'ideapreneurship' culture and works within the Office of the CEO which partners with the Board and senior leadership to shape the business strategy. He is accountable to identify human capital implications, design and deploy practices that strengthen collective health and enhance passion, proficiency, performance and productivity.
Prithvi was the Chief Human Resource Officer at HCL Technologies until January 2017. He has been accountable for policies, programs, processes and practices that put Employees First so as to engage, enable and empower people to listen, collaborate, ideate and create value for our stakeholders. Prithvi worked to enhance the maturity of effectiveness and efficiency in execution and aligned the people agenda and service delivery to the business strategy maximizing competitiveness in the marketplace.
Prior to joining HCL Technologies in April 2012, Prithvi was a Partner at Accenture. Since 2004, he played a variety of roles leading the HR team for Accenture's businesses in India; shaping the Human Capital Strategy for Accenture in various geographies and supporting the Technology Growth Platform as their Global Talent Strategist. He also served as the Inclusion & Diversity Sponsor for Accenture India.
During his 25+ years of experience, Prithvi has helped grow the value of human capital in companies such as AT&T, Vsource, Singapore Telecom and Consistel previously. He holds a Bachelor's degree in Commerce and Master of Business Administration from the University of Bombay, India.


The Fuller Life © 2018 | All Rights Reserved